For the past decade we've been using the term 'Netflix and Chill', but it seems like this year it's going to change to 'Netflix and Quarantine'. In times like these, all we wanna do is stay in bed, eat and watch Netflix all day long. Netflix has been adding many tv shows and movies for the past months in order to entertain you during these hard times. You're probably hesitant to watch some tv shows as you don't know if they're worth the hype or not. Tranquilo, we're here to tell you all about them!


Elite
This Spanish thriller tv series has caught a huge audience worldwide. After the ceiling's collapse of a public school in Spain, 3 working class friends, Samuel, Christian and Nadia are each given a scholarship to attend Las Encinas Private school where their lives will turn upside down. Solving a murder mystery, Elite shows how cruel and evil some people could be at a very young age. Not only is the show absolutely fascinating but so is the cast including the gorgeous, Ester esposito as Carla who grabbed the whole world's attention with her beauty. The show consists of 3 seasons and they've announced that a 4th season will be coming next year so you better start watching it and we promise you won't regret it!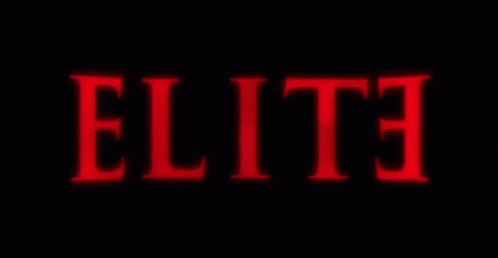 La Casa De Papel
A professor chooses 8 people, who are willing to risk it all, to rob and pull off the biggest heist at the Royal Mint of Spain by printing billions of euros, which eventually turned into a bigger heist with different motives. His brilliant plan got the authorities thinking of ways to free the hostages and arrest the thieves and their master, but the professor is a million steps ahead of them. Also in Spanish-language, La Casa de Papel has attracted millions of people not only from the Spanish-speaking countries but actually from all over the world! Season 4 has amazed many people, however others were really disappointed by the ending. But still, season 5 will be released in April 2021, so there's definitely more to come! You should certainly watch La casa de Papel and learn the professor's methods in case you decided to rob a back someday!
Freud
Although the sound of the German language isn't very nice, this psychological thriller will blow your mind! During the 1880s, Doctor Sigmund Freud, an Austrian neurologist, comes up with a theory on how to communicate with patients through hypnosis. However, no one believes him nor do they believe in therapy and all doctors believe that the only effective treatment is medicine and the usage of medical science. After discovering various monstrous crimes in Vienna, he begins to investigate along with Fleur Salome and policeman Alfred Kiss. In fact, Sigmund Freud is an actual medical doctor, neurologist and the founder of psychoanalysis, used for treating psychosis with a dialogue with the unconscious mind, who died in 1939 and that certainly makes the series much more exciting. However, the string of crimes aren't based on true story. Starting Freud right away would be the right decision to make! It might be a little weird but it's worth giving a shot!